Delegate Prepares Draft Resolution
Before the Conference starts all delegates should have a draft resolution on the Issues on the Agenda


Delegates will present their Policy Statements within their committees.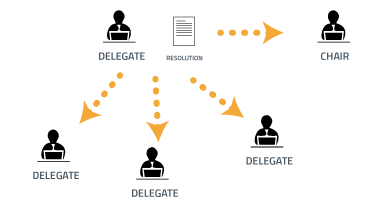 The Chairs will then create Breakout Rooms in which delegates will be added to these accordingly. If a delegate wishes to join a specific breakout room they should inform the chair via the messaging system. These Breakout rooms are to facilitate the Lobbying process and enable delegates to discuss their resolutions.

The Chairs will be active within the Breakout rooms and will possibly suggest to delegates to merge their resolutions.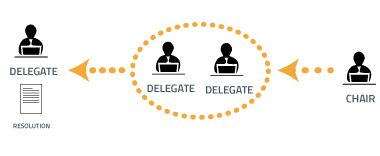 Once there are enough co-submitters the resolution can then be registered by the Chair.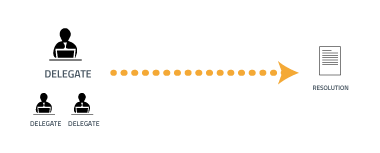 The Chair will upload the resolution and inform the executive team. They will assign them a registration number for the Approval Panel.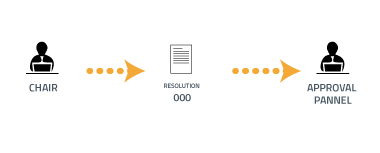 The Approval Panel will see which Resolution has been uploaded and needs editing. The MUN-Director in the Approval Panel will contact the delegates via the messaging system and set up a meeting with them to edit this together.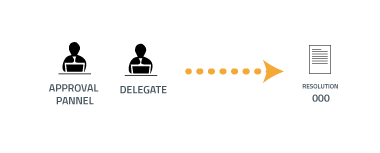 Once the resolution is approved it will be ready for debate and will be visible in the Resolutions Section on the Webapp.